Looking to spruce up your space with the perfect piece of furniture?
Tired of buying furniture that looks the same in every store?
Allow Carpenters Woodworks' eye for detail and desire for excellence to help you build a room full of custom-made furniture! Our experienced carpenters can handcraft any piece, from custom kitchen and bathroom cabinets to bedroom sets. We understand how important it is to have individualized pieces and strive to provide exactly what fits your home decor dreams, especially in the Charleston area.
From selecting wood grains, paint colors, textures and more – let us create pieces that lend a personal touch to your space with our endless possibilities! Now is the time to start envisioning a completely new look in your home or office while also investing in quality craftsmanship that will last longer than store bought items.
Call (843) 997-5418 today and get started on transforming your dream space into reality!
Looking to spruce up your space with the perfect piece of furniture?
Carpenters Woodworks craft beautiful, one-of-a-kind custom furniture pieces in Mt Pleasant, SC. Our work is crafted to last, so you can enjoy it for a lifetime and pass it down as an heirloom! Finely sanded wood surfaces are paired with metal accents that charm any room.
Imagine having custom furniture built just for you – from the color scheme and size to the details on each leg. You'll get a stunning product designed with love, plus break all rules of dull shop-bought furnishings when your original design makes its debut in your living space.
Transform any kitchen or room today by giving us a call at (843) 997-5418 or visiting our website – we would be honored create something special for you!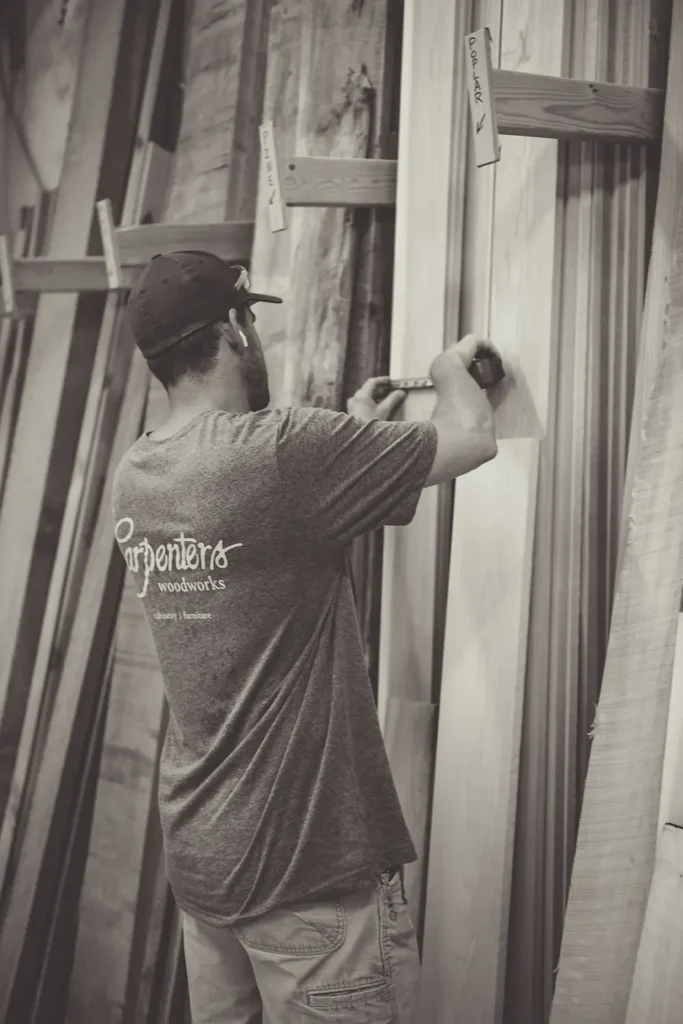 We can work together to build something stunning.